Ye Gods!
Simplicity, presence and dialog.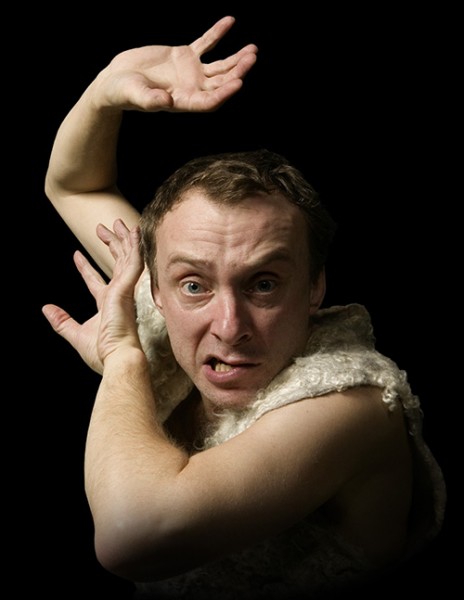 Age group: from 10 years
Duration: 50-55 minutes
Language: English
Experience the mighty God of War in action, the Trickster God asking for good ideas and the Goddess of Love get enough. See a huge Stallion helping a gnome of a Master Builder. Hold on when Thor gets back and hear that Freja is going to be married. Don't get scared when a Mare gives birth to a strange foal.
It's theatrical storytelling of high carat when Jesper la Cour playing 11 roles brings us with great presence safely through the intrigues of the world of the Nordic Gods and gives us an experience beyond the usual.
On stage:
Jesper la Cour
Behind stage:
Idea and direction: Jesper la Cour
Costume: Charlotte Østergård
Photos: Simon Jeppesen
Layout: Jens Raadal
Technical rider
Minimum stage area: 4 x 5 meters
Drape: the venue provide a 3,5 x 4,5 black drape as background 
Minimum room dimentions: 10 x 8 meters (includes seating)
Seating: 3-7 rows in a half circle for 60-150 spectators
Lighting: the venue will provide the nessessary light to cover the stage area. 4-6 fresnels or PC's is needed for this. It's a fixed lightset. No light changes.
The room needs to be 90-100% dark. No direct sunlight.